General Practice Lawyers in Littleton, Colorado
Meeting our clients' legal needs in family law, criminal defense, probate, and business law.
Whether we are negotiating settlements, drafting contracts or preparing for trial, our lawyers work hard to protect the interests of our clients. If you face a legal problem, or wish to prevent one, contact Miller & Steiert to discuss your needs with a responsive, helpful legal team.
Civil and Commercial Litigation
We handle all types of civil and commercial litigation, including bad faith insurance claims, employment disputes, and breach of contract. Our goal is to help our clients get the most favorable outcome in the shortest possible time, which often means negotiating a settlement at the earliest opportunity.
Many small businesses need legal help, but do not need full time in-house counsel. Our lawyers draft, review, and negotiate business and real estate contracts. We also represent businesses in breach of contract litigation and employment disputes.
Criminal Defense
We defend people who are under investigation or charged with all levels of criminal offenses, from speeding tickets and DUI to homicide. In doing so, we offer experienced and compassionate representation.
Our employment law practice includes advising clients on discrimination issues (including harassment, gender, race, age, and disability), nonstatutory contract and tort claims, severance agreements and separation packages, wage issues, noncompete agreements, wrongful termination, and many other issues.
Protecting your assets now can give you the peace of mind of knowing that your final wishes are clear. One of the goals of estate planning is to minimize estate taxes. We can help you create documents to plan for your retirement or long-term care, allowing you to use your assets and preserve assets for your heirs, while minimizing estate taxes.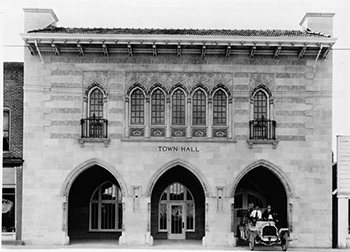 Family Law
Ending marriage is not easy. We endeavor to protect your interests without increasing the animosity between you and your spouse. We can assist you with allocation of parental rights and any real estate, business valuation, or estate planning issues that may arise in relation to divorce proceedings.
Personal Injury and Wrongful Death
We understand the difficulty in recovering from a serious injury or death in the family. Trying to recover while fighting the insurance companies to ensure the future financial security of your family can be overwhelming. We will zealously fight for fair and just compensation so that you can concentrate on your recovery. We handle all types of personal injury lawsuits, especially those involving carbon monoxide poisoning, serious injury, and wrongful death.
Probate Administration and Litigation
If your loved one has passed away, and you do not know the next step, we can help. Whether you are an executor or potential heir, we can guide you through the probate process. We can also represent you in inheritance disputes such as partition actions and will contests.
Residential and Commercial Real Estate
We help buyers and sellers achieve their goals without compromising their interests. We can draft and review all documents. We will be available from initial offer through the final closing to answer questions and clear obstacles. We also represent parties in real estate disputes, including breaches of contract, zoning, and land use.
We have significant trial experience. But we recognize that litigation is lengthy and expensive. Because we are devoted to serving our clients in an efficient and cost-effective way, we promote alternative dispute resolution when appropriate. ADR can be used in a wide variety of cases, including divorce, employment law, engineering and construction, elder and other disputes. Visit our Littleton Alternative Dispute Resolution website to talk to an experienced attorney.